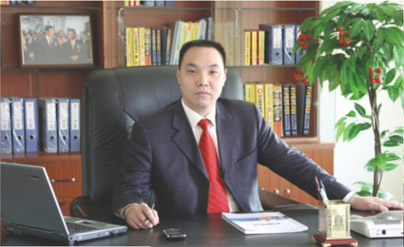 THE CHAIRMAN INTRODUCED
Wuhan CPPCC National Committee
Vice President of Hubei Zhejiang Enterprise Association
Vice President, Lushan Chamber of Commerce, Caidian District, Wuhan
General Manager of Shanghai Jintai Cable Co., Ltd.
Huazhong University of Science and Technology, School of Management, EMBA President
The 5th Hubei Excellent Entrepreneur of the CPC Central Party School
Speech:
Welcome to the Honglian cable. Your arrival means that we have a friend, a friend, and a pleasure! The establishment of Honglian Cable for 12 years, countless people from the first knowledge to the intersection, know each other, have achieved the great achievements of Honglian today, and continue to achieve tomorrow's great cause. Time and space are not distances, and the communication between heart and heart, regardless of the ends of the earth, is close to you.
Looking back at the time, the Honglian people feel the grim of the market competition, and they are treacherous. With so many friends' support and trust, there is always a rainbow after the storm. "China Famous Brand", "Hubei Famous Trademark", "Wuhan Famous Trademark", "Hubei Famous Brand", "Wuhan Famous Brand", "Contract-honoring and Credit-Reliable Enterprise", a series of honors are the guarantee for customers to trust us, and also our The return on customer support.
Temporary success can only represent the past, standing on the cusp of the market, everything starts from scratch. Adhering to the "integrity-based, creating a century-old foundation", we will certainly do better, and look forward to your continued support.

The grand plan will create a win-win situation, and China Unicom will report to humanity. Honglian Cable is looking forward to be your true friend and everyone's friend.